When the user (the legal signatory for the account) logs on to 360portal.allegion.com, they will see the home/launchpad. They will see some default apps: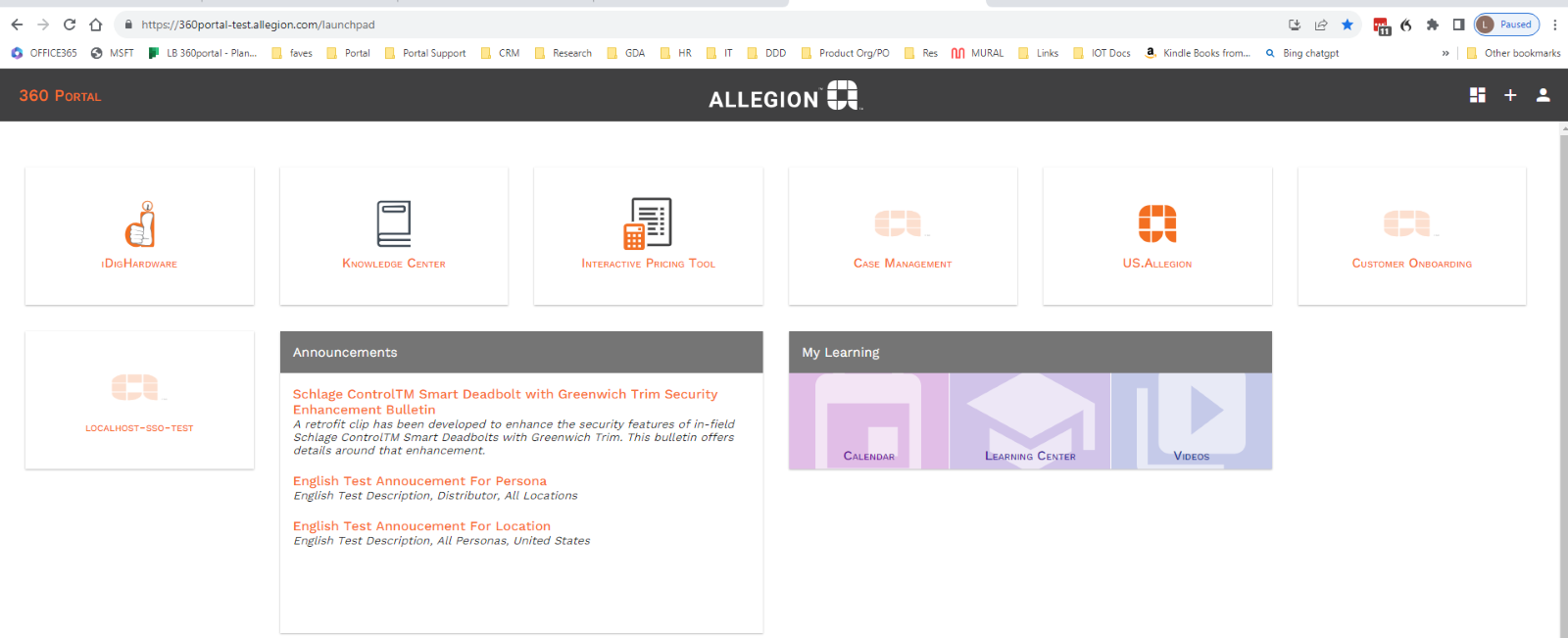 The user should find the tile/app for "Customer Onboarding" and click on it.
When they click the Customer Onboarding tile, it will open the Authorized Seller Program.

This is where some customers get stuck. On this screen, the user will have to click the "customer onboarding tile" within the Authorized Seller Program.
The Customer Onboarding will launch and the user will see: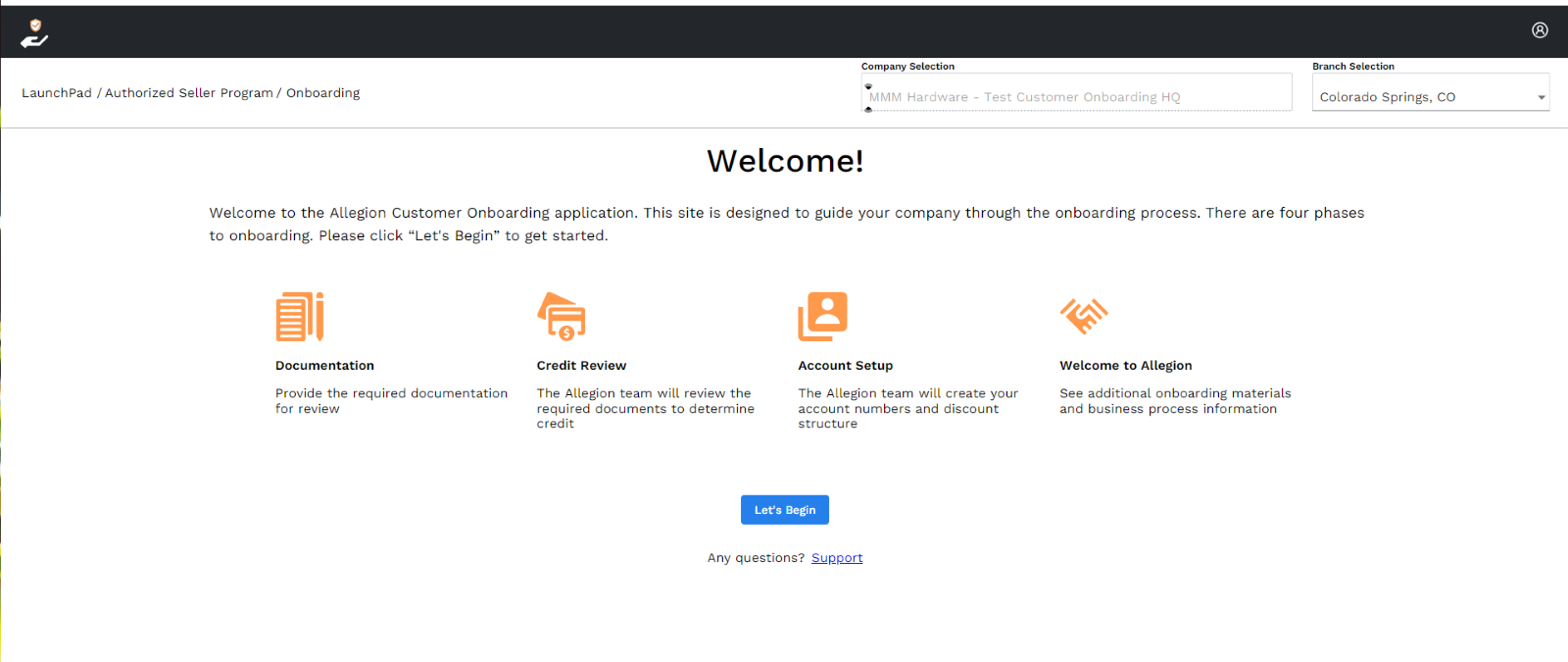 The user will click on "Let's Begin"
The user will see a screen with 2 questions that must be answered.

Note: For Canadian accounts, answer NO to the tax exempt question in most scenarios.
The answers to the questions will trigger a Credit Application and an Authorized Seller Agreement to sent to the user (legal signatory) via DocuSign. Please look in your INBOX for 2 documents like this: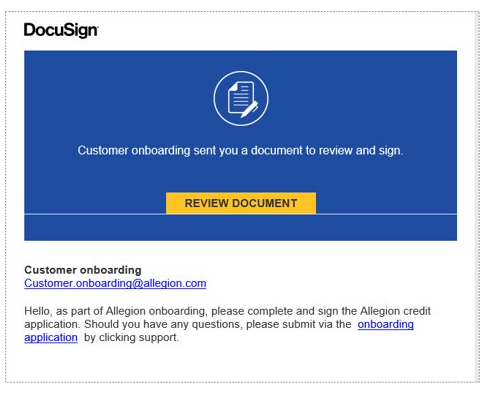 Once the questions are answered, the user can upload the W-9. If necessary, the user can upload an additional document such as proof of tax-exempt status.
Once Allegion has the docu-signed credit application, authorized seller agreement and W-9, Allegion will automatically begin the credit verification process.

When the credit review is approved, a green check mark will appear next to "credit review" and Allegion will automatically begin account set-up.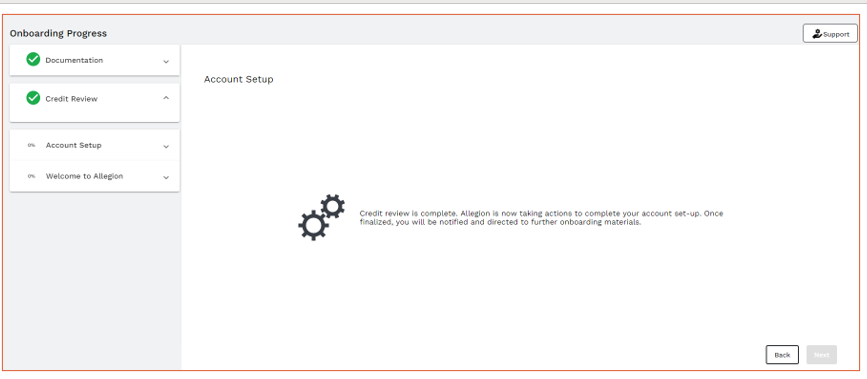 When the account set-up is complete, a green check mark will appear next to "account set-up" the user will be notified and directed to onboarding materials.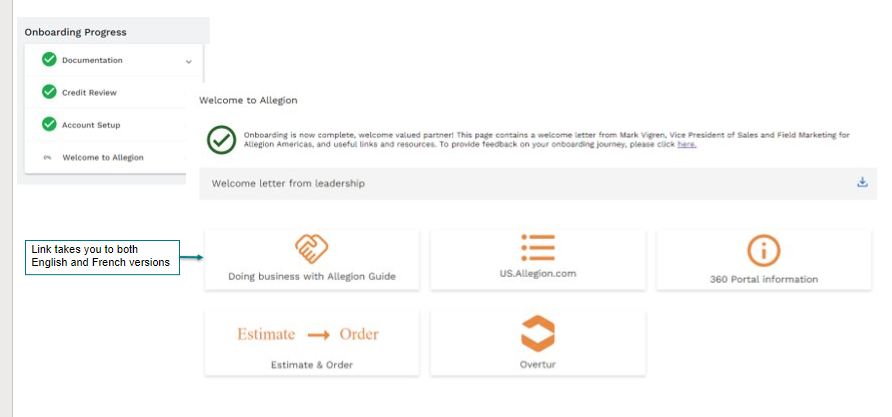 The "Welcome to Allegion" materials will remain visible for 90 days after the account is set-up.
If you have questions or encounter a problem, you may submit a ticket or email 360portalrequest@allegion.com