When a customer logs on to the Allegion Portal at 360portal.allegion.com (1), the "My Learning" widget automatically displays on the home screen (2).
The customer can then click on the "Learning Center" (3) to automatically be routed to the Learning Center to see the Learning Tracks (4).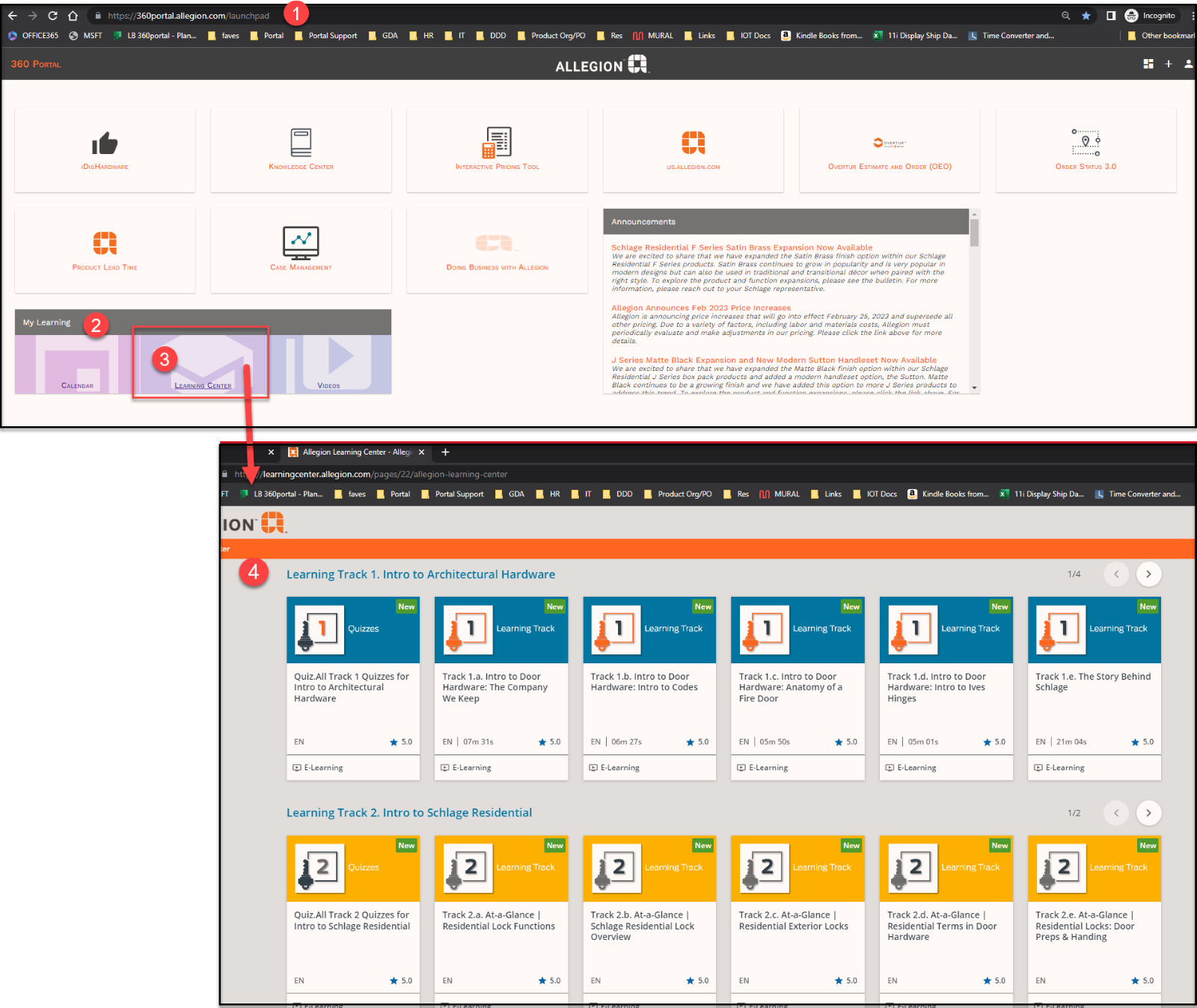 Here is a document you can share: How does a customer access the Learning Tracks.docx
Note: Allegion employees must use the Allegion Academy URL to access the Learning Tracks.