When you click "View All Cases" you will still see tabs for My Cases, Account Cases and Closed Cases but now you will see additional columns so that you have more context:
Created By (customer name who submitted the case)
Source (was the case created on the portal, by phone or by email)
Interaction Type and Sub-type (what kind of case is it?)
On the top right you can click "Show/Hide Columns" to customize the layout. On the list, Case # and Status are two columns that will always be present by default.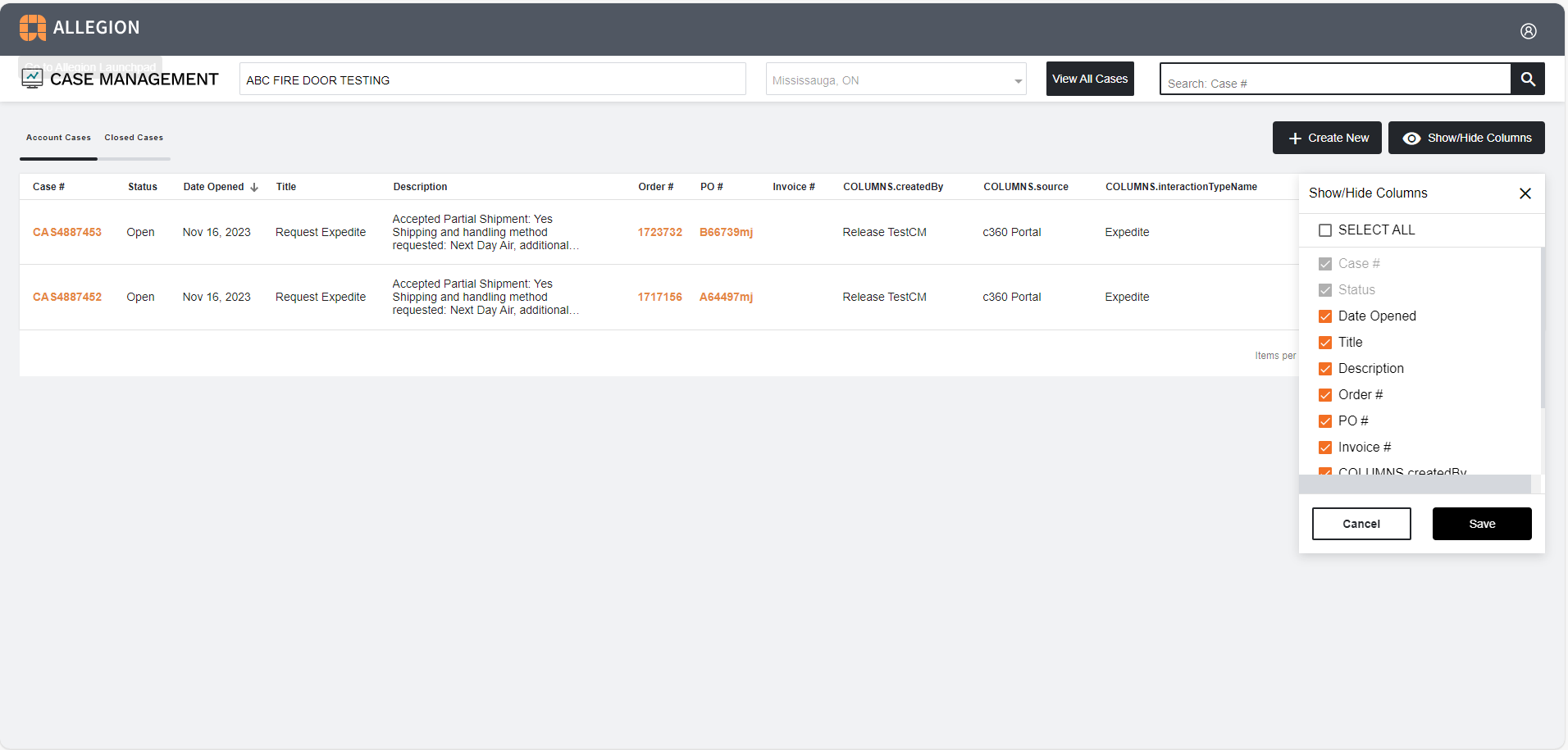 Per customer feedback, we moved Cancelled cases from the "My Cases" tab to the "Closed Cases" tab.