Summary:
In the past, when you entered text such as "123" and searched, the results would find all the strings of "123" in the POs, orders, quotes and invoices and display a list of potential matches. Customers said they were getting too many matches and sometimes had to scroll through multiple pages to find what they wanted.
Now, you can select a category like PO#, Order#, Invoice#, Quote# from the drop-down list. Your results will be limited to the search category you selected. Based on customer survey results, the search category defaults to PO #. If you want the original experience, select ALL as your search category.
Directions:
Upon log-in to Order Status, click on the carrot symbol as highlighted in the below screen-shot and select the category of search.
Once category (PO#, Order#, Invoice#, Quote# or All) is selected and search string is entered, click 'Enter' key on the keyboard or click on the search icon to initiate search within the selected category.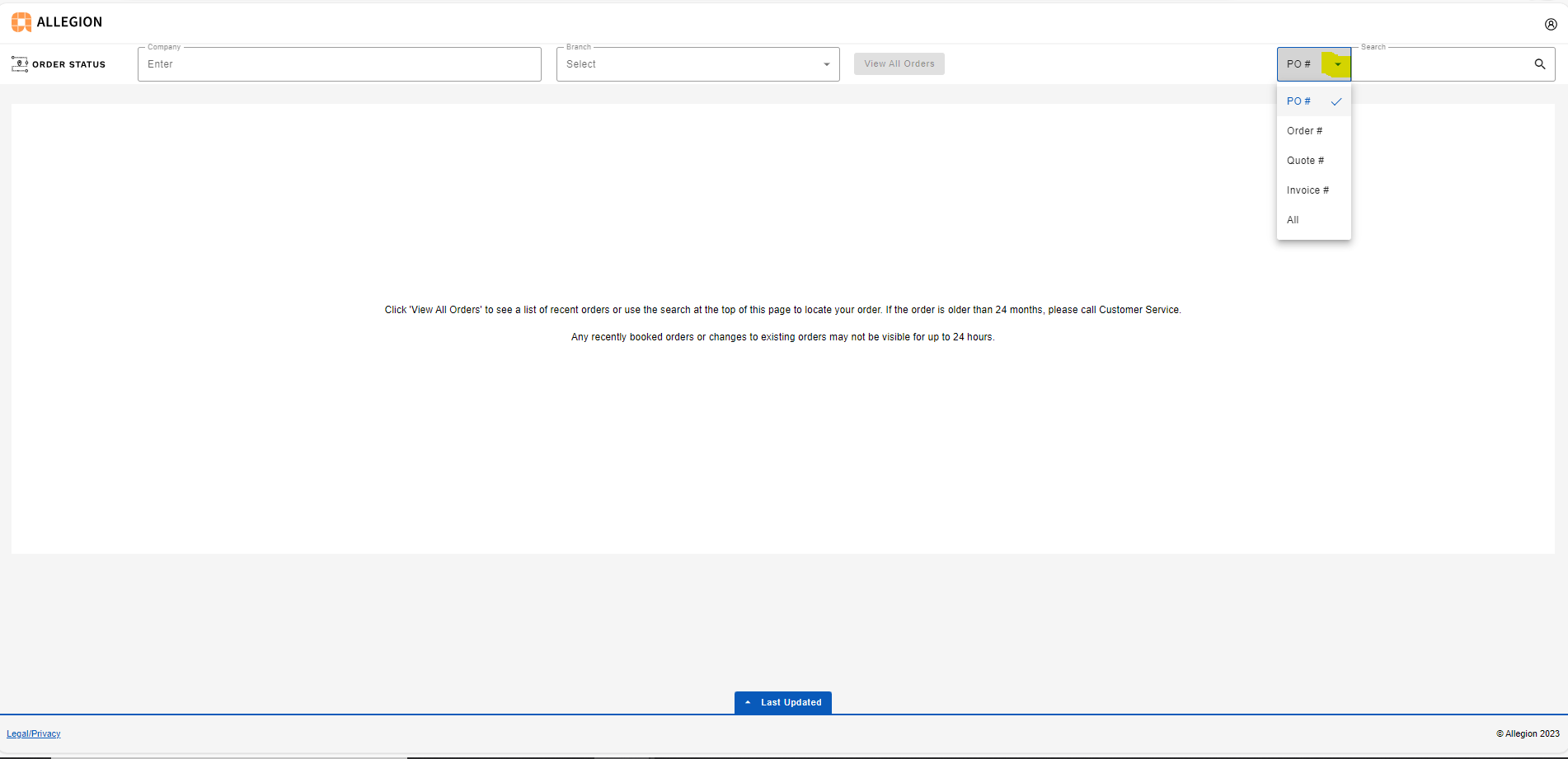 Example: To search order number
Step 1: Click on the carrot symbol and select Order#
Step 2: Enter the Order Number in the search box.
Step 3: Initiate search by hitting Enter key on the keyboard or search icon.
Step 4: Search results will display all the matching data under orders category alone.
To search PO or Invoice, follow the above steps and select the required category of search from the list and continue. If you do not know the category, then select "All" as the option.