Add an app or widget:
From the launchpad (home screen), click the Plus sign in the top right corner of the header: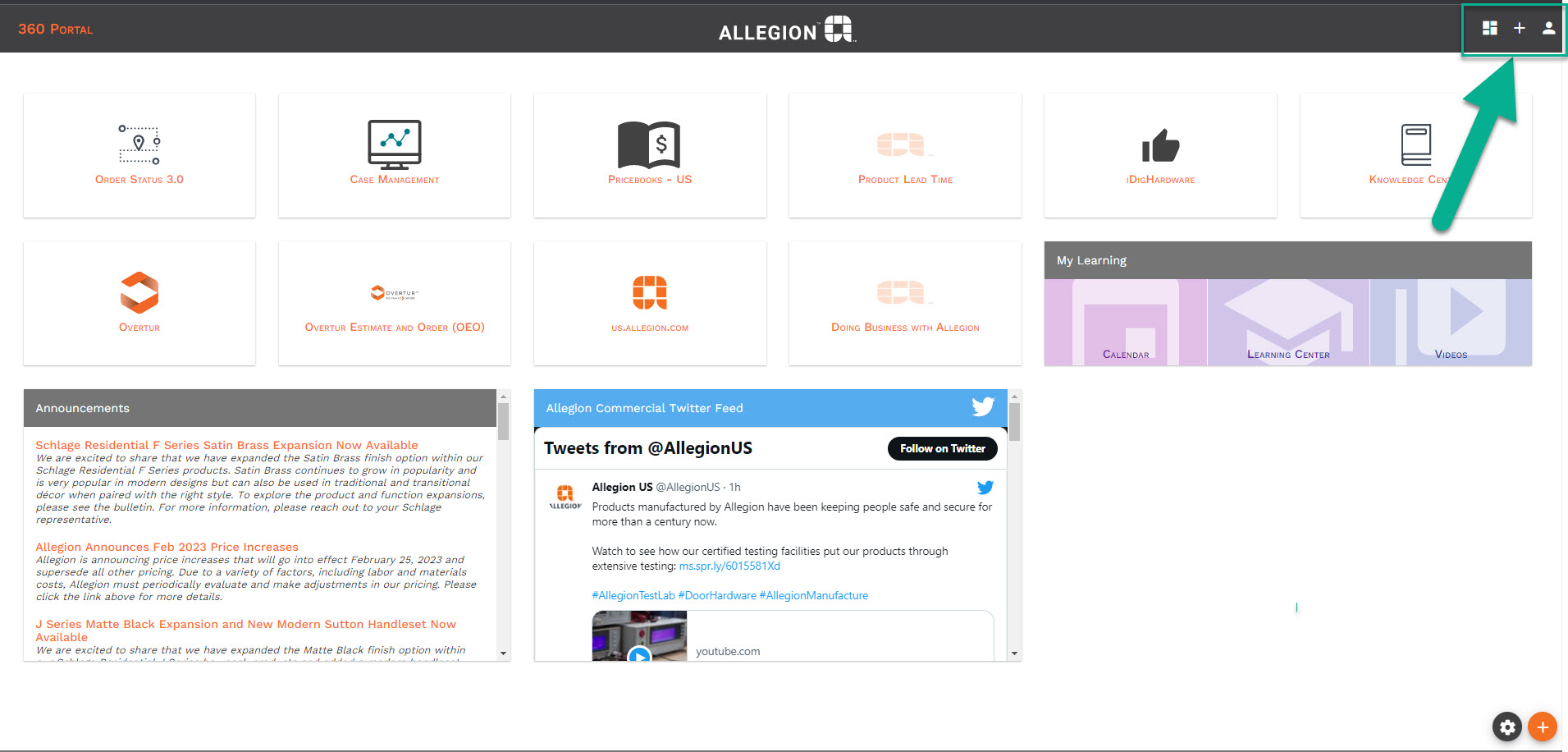 Once you click the plus sign, you will see all the apps on one tab and all the widgets on the second tab.
Add (or remove) apps by clicking on the heart graphic for your preferred app(s). A solid orange heart means it is selected.
When you are done, click the back arrow on the top left corner or the Launchpad icon in the top right corner:

All widgets are available to all customers.
Note: Some apps are restricted based on account type and/or job function, if you do not see an app that you need, please email 360portalrequest@allegion.com. Please provide your name and email, your account name (and branch details), and the name of the app or the business task you are trying to accomplish. We will work with your sales representative to make sure that you have the appropriate access.