The first time you log in, you will see a default set of apps and widgets. If you want to re-arrange the screen, click on the Gear icon in the bottom right hand corner of the screen: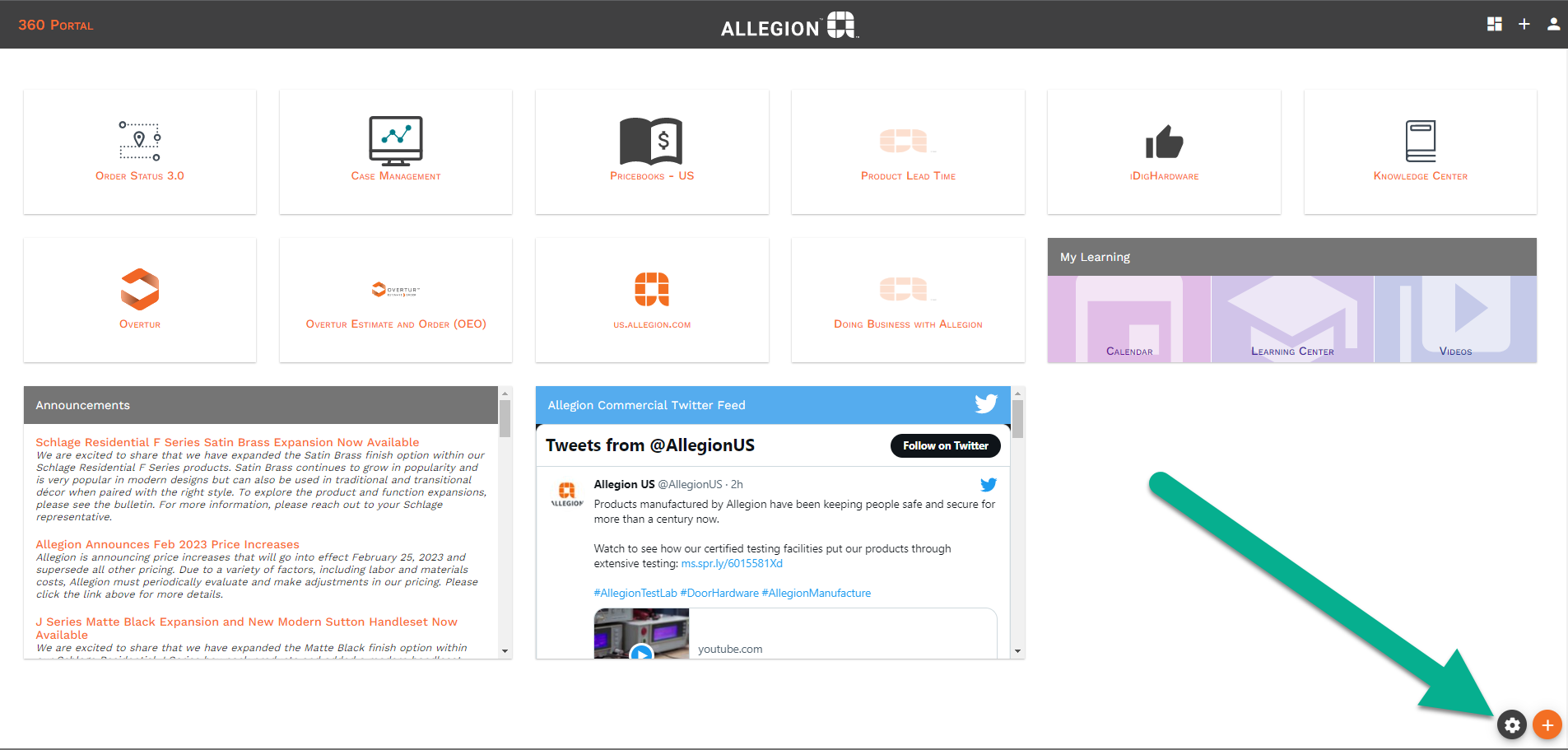 REPOSITION APPS AND WIDGETS
When you click the gear icon, you will see a greyed-out version of the screen where you can reposition tiles by clicking and dragging them into the desired position. If you are on a mobile device, you can swipe the tile to the right or left to change the position.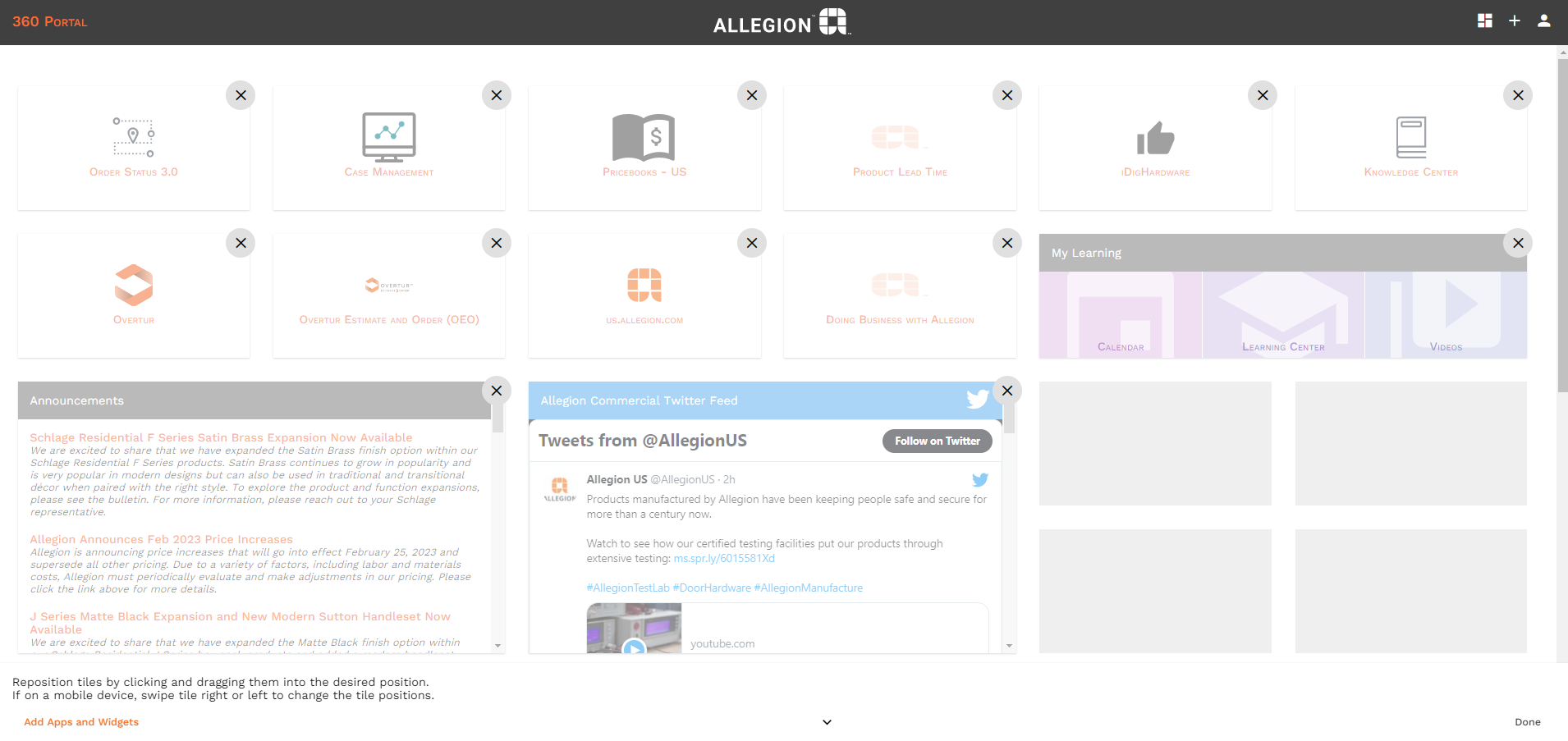 REMOVE APPS AND WIDGETS
Click the X in the top right corner of each app or widget to remove it from the display. You will still have access to the app or widget but it will be hidden from view. If you decide you want to re-add the app or widget in the future, click the + in the top right corner.